Packing with Ease
This year, I've been traveling more often. I love seeing new places and exploring unfamiliar cities. The thing is, I hate flying and packing. But I don't let that stop me! Over the past several months, I've incorporated a few tricks that make the process less stressful.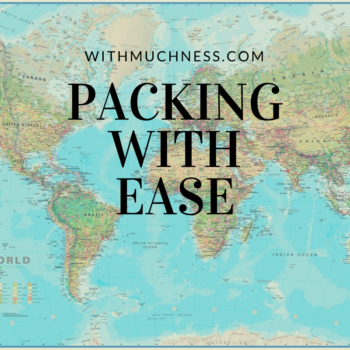 Find the right bag for you. I don't check bags when I fly. It gives me major anxiety (because I'm a control freak!). There are hundreds of carry on bags for a reason—we all like different features, textures, shapes and sizes. When selecting my newest one, I thought about all the things I liked about my current carry on. Then I consider the one thing it didn't have that would make my life easier, which was to have a pocket I could store my laptop in on the outside of the bag.
I settled on this Delsey rolling suitcase. I was drawn to it's light weight material, design and outer zipper compartment for device storage. Not to mention I bought mine for under $100 on eBags—a major, budget friendly bonus!
Get a durable, reusable bag. I didn't realize I needed this tool until I got a free one at a conference last year. The Zizzu Bee Bag is a polyester reusable bag that is excellent for holding my smaller things I keep in my tote bag (like my keys, cell phone charger, snacks and medications). I'm now able to find those items quickly and can reuse the bag for years instead of having to use multiple plastic bags over time.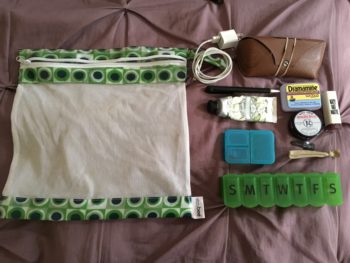 Hop on the packing cube train. I was very skeptical of packing cubes. Don't get me wrong, I love a good organizational tool, but I didn't understand how they could make that big of a difference. I was so wrong!
I ordered a less expensive set on Amazon by Mossio. I put all my tops in one, my bottoms in another, my personals in a smaller cube and my boots in a shoe bag. They each stacked nicely into my carry on. The best part was avoiding the frustration of not having to dig through the entire bag to find the one item I was looking to wear. This Mossio set also came with laundry bags, which was a nice bonus.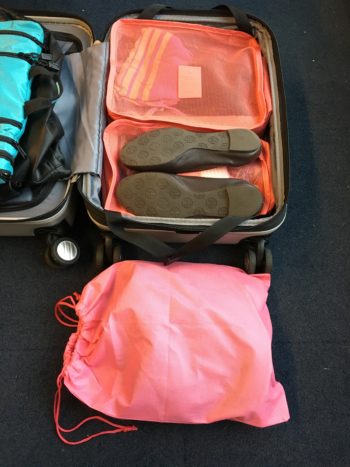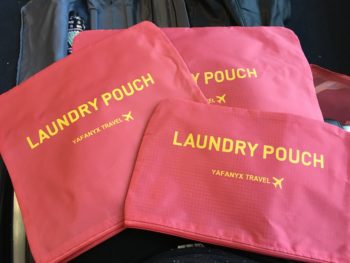 A flat packing toiletry bag. I hated having all of my toiletries in small separate bags. But the organizers I found were too bulky for carry on bags. That is until I found this toiletry kit from eBags. I highly recommend checking out the site for a video demonstration of the bag. It really is large enough to fit all my things!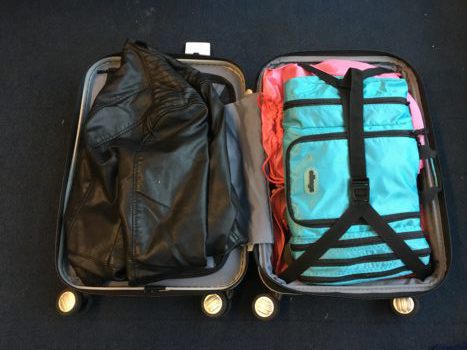 If you have any travel tool favorites of your own, please let me know!

---
Five Ways to Heal
Heart break is never easy. Be it from a break up, a disagreement with a friend or another kind of loss, it often feels like the ache will never go away. There have been many changes this year. Someone broke up with me and I found out I had cancer. I still feel uneasy. It has been hard to be patient, to let the healing take the time it will take.
But here are some steps I took to help me through the healing process: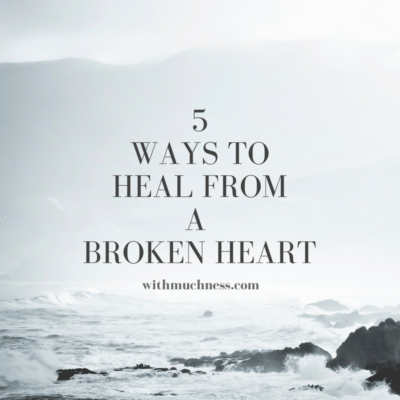 ---
Hiking: The Long Path
Last month, I learned that I actually enjoy hiking. A bit shocking, yes, but I knew this love was for real when I wanted to venture outside the City for a day hike last weekend.
I did some research, and was pleasantly surprised to learn that there are numerous trails easily accessible from Manhattan. My friend Jacomina and I settled on part of a 358 mile trail called The Long Path. It starts at the 175th street subway station in Manhattan, runs through New Jersey and ends in Albany, New York.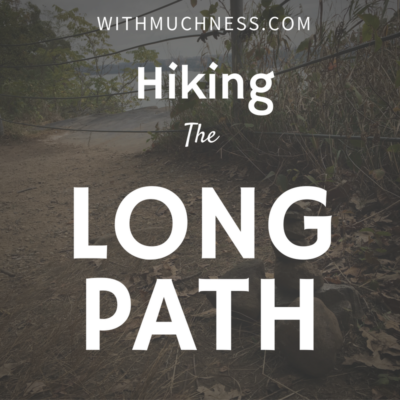 We decided to hike the first 4.8 miles of the trail, which starts just north of the George Washington Bridge and runs along the Hudson River. The website says these directions are out of date, but they are excellent and will make perfect sense once you're actually on the trail. The only note is that the trail marker color wasn't listed for The Long Path, which was a little confusing. We ended up following the green markers the whole time.
It's an interesting path. When it starts, you're surrounded by concrete and tall buildings. But after climbing some stairs just off the bridge in New Jersey, you literally step into the woods.
---
Lessons From Somewhere: October 2016
One afternoon last week, I suddenly felt very panicked. The trigger? A voicemail from a blocked number on my phone. I was in the middle of a meeting and couldn't let it go. Who could it be? So I racked my brain for the worst possible scenario.
I'd imagined it was the fire department informing me that I'd left my curling iron plugged in all day. There had been a fire. My apartment was destroyed along with my sweet cat Harlow (which is a really horrible thought!). It was cryptic, certainly, but it's exactly where my mind went.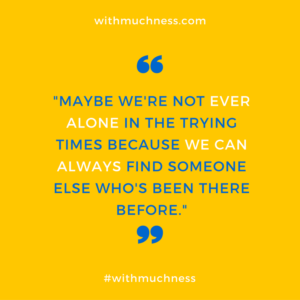 After looking up the make and model of my curling iron, I learned it automatically shut off. Logically, if there had been a fire, I would have heard before 4:30p. There truly was no need to panic.
But still, I couldn't let it go.
---