Summer Reading 2016: Wrap Up!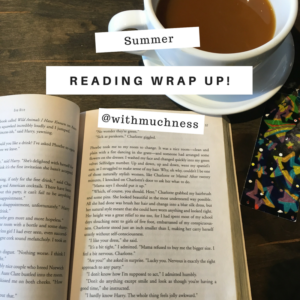 I'm a little behind on reviewing the six books I committed to reading over the summer. I simply haven't made time to sit down and hash it out! I read three intense books, a couple lighter ones and another that's nothing short of magical. So, to report back more efficiently, here's a quick review on the last three novels on my list.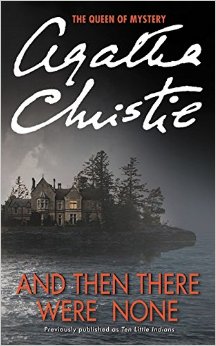 Synopsis: 10 strangers are invited to stay on a private island just outside of Devon, England. Upon arrival, their mysterious host is nowhere to be found. Instead we learn that each guest has a sinful past, one that they will pay for by the end of their stay. Slowly they fall, until none remain.
My Two Cents: This was my first Christie read and her style is every bit as captivating as they say. It feels like going back in time. Yes, it's set in the late 1930s, but the language has a specific tone too. It's clipped and matter of fact and sort of like reading a script from an old movie. If you like a good crime thriller, you'll enjoy it.
---
Lessons from Somewhere: August 2016
I've never considered myself an outdoorsy sort of person. Instead, I preferred to look at nature from afar on my computer screen or in a book. I'd gone on a handful of hikes before—one in Costa Rica, a couple in Atlanta. These hikes were too hot, and the sunscreen had sweat off my face within 10 minutes. There were too many bugs and it rained the entire descent in Costa Rica. I wasn't even a little bit comfortable.
When I decided to vacation in Seattle, a lot of people suggested adding hiking to the to do list. I thought, "why not?" Maybe hiking on the West Coast would be different.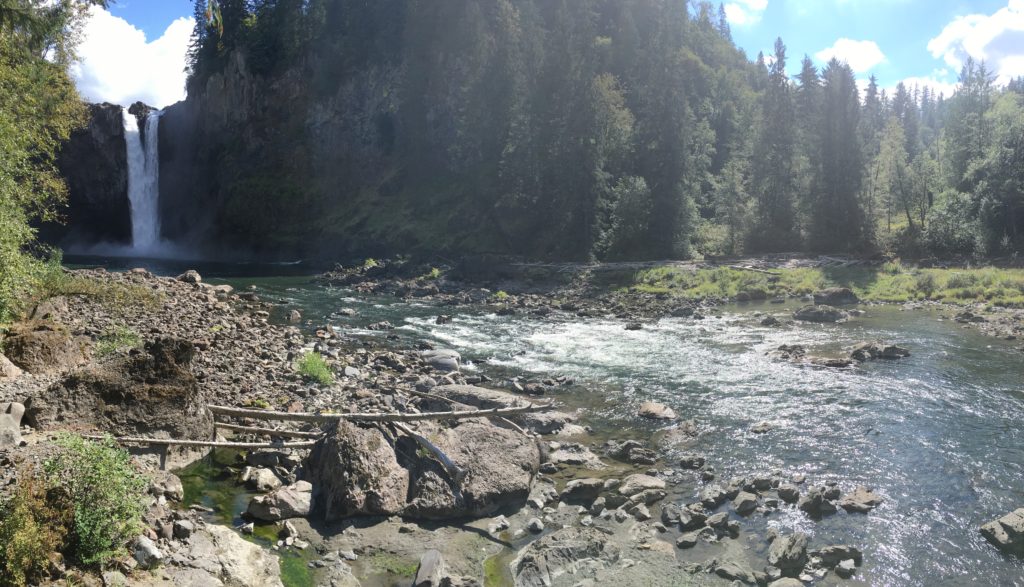 ---
Book Review: Bad Feminist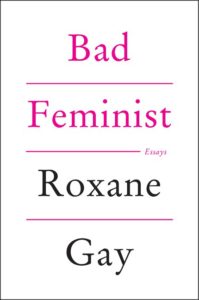 Bad Feminist is a book of essays written by Roxanne Gay. The title explains it all. Gay says she is a feminist, but often times a bad one. She listens to music with lyrics that are anti-woman and doesn't desire to be placed on a Feminist Pedestal. She says it best in her own words. The passage below appears in a slightly edited version of the introduction to her book on Buzzfeed:
"I disavowed feminism because I had no rational understanding of the movement. I was called a feminist, and what I heard was, "You are an angry, sex-hating, man-hating victim lady person." This caricature is how feminists have been warped by the people who fear feminism most, the same people who have the most to lose when feminism succeeds. Anytime I remember how I once disavowed feminism, I am ashamed of my ignorance. I am ashamed of my fear because mostly the disavowal was grounded in the fear that I would be ostracized, that I would be seen as a troublemaker, that I would never be accepted by the mainstream."
---
Book Review: Sisters of Versailles
I don't know much about Pre-Revolutionary France. Most of what I know is from the film Marie Antoinette starring Kirsten Dunst (… I know that's not saying much). I stumbled upon Sally Christie's Sisters of Versailles while shopping last Christmas at Target. It's the first novel in Christie's trilogy about King Louis the XV and his most famous mistresses. I like historical fiction, and it promised scandal and melodrama in equal measure, which is intriguing in a story from time to time.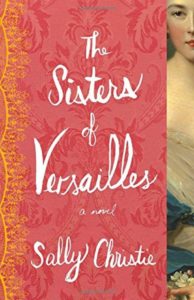 In the book, the King is married to his Polish wife. They have a seemingly good relationship, but the King is ready for a fling, so to speak. Enter Louise, the eldest of the five Nesle sisters. Over the next decade, the King falls for not only Louise, but her four sisters as well. What unfolds is more dramatic than an episode of Keeping Up with the Kardashians.
---