Book Review: Bad Feminist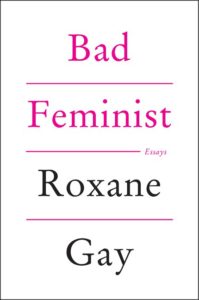 Bad Feminist is a book of essays written by Roxanne Gay. The title explains it all. Gay says she is a feminist, but often times a bad one. She listens to music with lyrics that are anti-woman and doesn't desire to be placed on a Feminist Pedestal. She says it best in her own words. The passage below appears in a slightly edited version of the introduction to her book on Buzzfeed:
"I disavowed feminism because I had no rational understanding of the movement. I was called a feminist, and what I heard was, "You are an angry, sex-hating, man-hating victim lady person." This caricature is how feminists have been warped by the people who fear feminism most, the same people who have the most to lose when feminism succeeds. Anytime I remember how I once disavowed feminism, I am ashamed of my ignorance. I am ashamed of my fear because mostly the disavowal was grounded in the fear that I would be ostracized, that I would be seen as a troublemaker, that I would never be accepted by the mainstream."
---
Book Review: Sisters of Versailles
I don't know much about Pre-Revolutionary France. Most of what I know is from the film Marie Antoinette starring Kirsten Dunst (… I know that's not saying much). I stumbled upon Sally Christie's Sisters of Versailles while shopping last Christmas at Target. It's the first novel in Christie's trilogy about King Louis the XV and his most famous mistresses. I like historical fiction, and it promised scandal and melodrama in equal measure, which is intriguing in a story from time to time.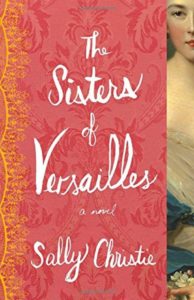 In the book, the King is married to his Polish wife. They have a seemingly good relationship, but the King is ready for a fling, so to speak. Enter Louise, the eldest of the five Nesle sisters. Over the next decade, the King falls for not only Louise, but her four sisters as well. What unfolds is more dramatic than an episode of Keeping Up with the Kardashians.
---
After Seeing "Fun Home"
I've wanted to see the Broadway musical Fun Home for ages. Based on the best-selling graphic memoir by Alison Bechdel, Fun Home is narrated by a young girl named Alison at three different ages. We watch as she grows up in a dysfunctional family. Her father is also a central figure in her story. I observed their interactions, remembering instances wherein I too ignored the real issue. Instead, I shut down part of my humanity, the part that reacts and lets me feel something.
So I'm sitting there, watching the story play out. Toward the end, Alison's mother talks about how she "wasted her days." Instead of confronting the hard stuff in her life, she buried it in carpools, cleaning and her children.
I'm no stranger to this sort of living; it's what we all do. I've read two of Brené Brown's books, listened to her TED Talks and heard countless interviews that confirm how we all bury what hurts us. I understand the mother's choice. I know that it's normal to hide the parts of ourselves we are ashamed of in tasks. It's what we do, because staying busy and blind is easier than actually dealing with the real shit.
Confrontation is hard. We avoid it, we compromise to a point that it's detrimental to ourselves. We lie and get good at it, comfortable living without truth.
I typed this into my iPhone's notepad after the show. While it's more of a stream of consciousness, I wanted to share it because it's honest… and something that will perhaps hold me accountable.

---
Lessons from Somewhere: July 2016
Since having my thyroid removed, my endocrinologist and I have been working to figure out what's causing me to feel fatigued. I've had my blood taken so many times I've lost count. We've run additional tests that monitor fatigue levels, metabolism and blood flow. It's taken a lot of time and patience.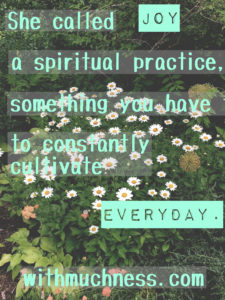 It's not uncommon for folks without thyroids to have low levels of calcium and Vitamin D. I started taking supplements to keep those levels in range. Then my doctor switched me to a different brand of thyroid medication, hoping it would correct the fatigue. But it didn't. We then learned that my B12 levels were low, so I started taking another supplement. I did start to feel better then.
---