Not my Problem
Some days I am better at managing anxiety than on others.
There are a few points of worry right now. Each circumstance presents a unique set of fears and worst-case scenarios.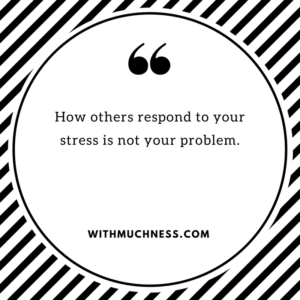 When I would share these stresses with others, I slowly learned that it wasn't always helpful to talk about. Occasionally, gaining their perspective made me feel even more overwhelmed.
---
Lessons from Somewhere: April 2017
It's been nearly a year since my initial round of radioactive iodine treatments (RAI). The RAI insures that all remaining thyroid tissue has been destroyed. The idea is that if all the thyroid tissue is gone, the potential of reoccurrence is incredibly low/almost impossible (so yeah, RAI is kind of amazing).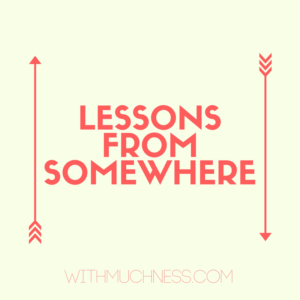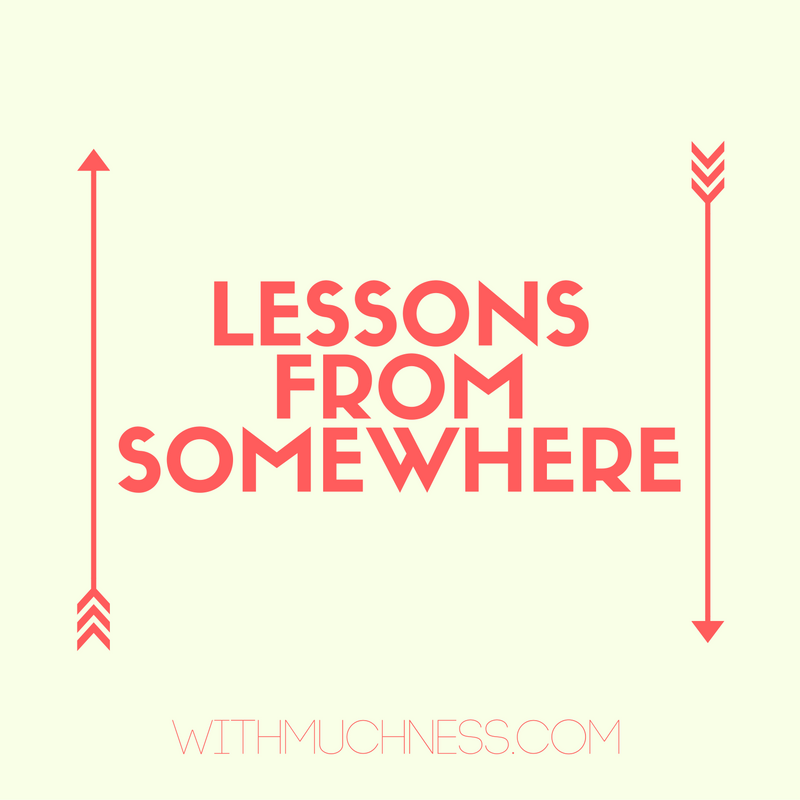 After the first round, there was a scan to see if the RAI did its job. My scan wasn't clear, meaning I had thyroid tissue left. Since the RAI continues to work for up to one year, the next steps were to wait one year and do another scan to see if it was clear. My endocrinologist also explained that I wouldn't require an additional round of RAI, which I was thrilled to hear.
---
Lessons from Somewhere: March 2017
I've heard people speak about the feeling of peaking before. It seems like a common experience for writers. I once listened to Elizabeth Gilbert talk about how Eat, Pray, Love affected her career. Obviously, it did incredibly well, but she felt like her subsequent books would always be compared to that mega successful novel. She brought up too how writing anything after Eat, Pray, Love was difficult.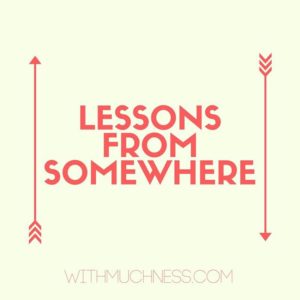 ---
Life Changes & Changing Friendships
I've been a part of eleven different weddings. I was close friends with each bride and was happy to be a part of such a special moment in their lives.
A guy I dated for a while nailed it when he called me a wedding expert. For five ceremonies, I was a bridesmaid, and for three, I was the Maid of Honor. I've literally handled it all at this point:
I've calmed a bride down over a hairdo;
I've planned multiple bachelorette parties;
I've done the seating arrangements and steamed and ironed table cloths;
I've picked out wedding dresses and bridesmaids dresses and ties and suits;
I've helped with menus;
I've arranged the bouquets and center pieces;
I've tied hundreds of bows on chairs;
I've proofread invitations and assembled party favors;
I've ironed one wedding gown;
I've done two different brides' hair;
and I have liaised with overbearing parents on numerous occasions.
---